Today I'm talking to Craig Ballantyne – a productivity and success transformation coach, and author of Perfect Day Formula: How to Own the Day and Control Your Life. He is also the owner and editor of Early to Rise, a daily online publication to increase productivity and success in all aspects of your life.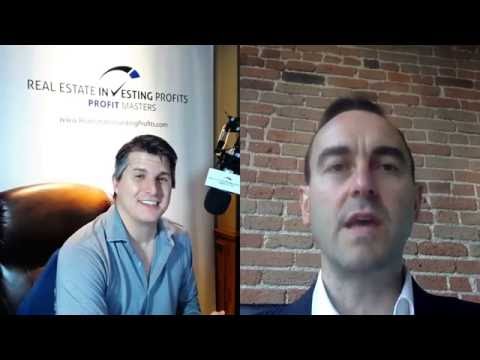 Craig has a background in fitness and strength training, and coaches clients in Strength & Conditioning from his home in Toronto, Canada. He has overcome personal anxiety by using his 5 pillars of success: better planning and preparation, professional accountability, positive social support, a meaningful incentive, and the big deadline. Listen today to hear about his five pillar system to increase your productivity and improve your business.
MINUTE MARKERS
5:05 – Introducing Craig Ballantyne!
8:21 – Craig discusses how he got involved in the personal development space
9:56 – Craig's expertise in personal discipline and how he helps others
10:41 – Craig on his decision not to curse or swear as a personal choice
13:07 – Influences in Craig's professional life: Michael Masterson, Mark Ford and Dan Kennedy
16:10 – The importance of role-playing sales transactions in coaching
17:50 – Craig overcame medical anxiety with his 5 pillar system of success: better planning and preparation, professional accountability, positive social support, a meaningful incentive, and the big deadline
19:55 – Craig reflects on his success as a weight loss coach and his personal impact on others
24:15 – The importance of reaching out for help in life and using coaches to accomplish goals
26:00 – Craig's greatest life lesson is the power of people and not trying to do everything on your own
27:17 – Early to Rise's core values: Never ever give up on what is important to you. However, know what it is that is important and give up the rest.
29:26 – Listen for Craig's recommended reading list: Man's Search for Meaning; The Art of Living
34:20 – Craig on the importance of gratitude journaling as a life-changing habit
36:20 – How to be a great speaker by being entertaining and making listeners feel good
38:00 When is the right time to get a coach?
40:50  Craig explains what drives him to do what he does as a coach and in business
Links and Resources:
Craig Ballantyne Free Gift: Time Journal
Full Transcript
Download the PDF Transcription
Cory: Welcome back. What is going on? My name is Cory Boatright, I am the founder of Real Estate Investing Profits and your host on Real Estate Investing Profit Master's podcast series. We're going to change up what we've been doing here for the last, I don't know, 30 episodes or so. I appreciate you attending and all of the fantastic comments that come for the podcast. I do my very best to bring on some killer guests for you and basically extract everything I possibly can out of their brain to help you in your investing journey.
What we're doing today is something different. I'm going to bring on, in about three minutes, a guy that is someone that you going to want to pay a lot attention to not only from what he has to say and the five pillars he's going to go over but also really taking notice of some of the things that he's done in his life to impact other people.
His name is Mr. Craig Ballantyne and he is basically a productivity and success transformation coach. He's at Toronto, Ontario, Canada and he's basically authored a perfect day formula, how to own the day and control your life.
Why would I bring on a productivity expert for a real estate investing podcast? Well, that's a great question. What we're going to talk about is basically how you can get more done in the day in less time. Who doesn't want to do that? Every person I know wants to get more accomplished in less time. In fact, if I asked you what would you give me for one extra hour every day, what would you say? Your right arm? They're right arm, they get one more hour in the day.
Craig has found a way to really hone in the productivity and show you his five pillars that is going to—I think you're going to be really blown away from what he has to share on here. He's been involved in the health and fitness markets and he's also the owner of Early to Rise which is a massive publication that goes out, I believe on a daily, if not you can choose weekly basis on productivity and tips and there's also aspects on really financial changes in your life and increasing your life in this Early to Rise report that comes out daily. That's something you want to pay attention to as well.
I want to make sure that if you haven't already, go ahead and download your Quick Start guide which is the Down and Dirty Ultimate Real Estate Investing Guide and you can do that right now by texting to 38474 the word profit. You'll instantly get the Quick Start Guide.
Also, mini questions come in about coaching. I am super excited about our lightning fast wholesaling coaching program is actually a way that I write you a check. Listen to what I'm saying, I'll write you a check out of my own pockets if you don't do your first wholesale deal in as little as 12 weeks or less. It's really powerful, I want to talk with you about it and I just need to have you answer a few questions, that's it.
Make sure you go check out Real Estate Investing Profits, click on the coaching tab on the top of the page or you want to go directly to realestateinvestingprofits.com/coachingapplications. Simple enough, right? You can answer some questions there.
Alright, without any further ado, I give you Mr. Craig Ballantyne. Craig, are you there my man?
Craig: Yes.
Cory: How are you doing?
Craig: Very good, you Cory?
Cory: I am phenomenal, thanks for asking. It's actually not raining here, it's been raining for a couple of days here in Oklahoma. Where are you calling in from today?
Craig: Denver, Colorado.
Cory: Denver Colorado. You know what, they have these—my fiancé, we went out there to a place called Cherry Creek Mall.
Craig: Oh, yeah.
Cory: That is pretty cool. Outside mall. That was really cool. How long do you live in Denver?
Craig: I don't live in Denver. I'm actually Canadian, I live in Canada but my business is based in Denver because my business partner lives here. I spent 100 days here already this year but that's an exception to the rule. Usually I'm here about a week a month.
Cory: Okay, so where are you in Canada? Where do you live?
Craig: Very close to Toronto.
Cory: Nice, nice. That's a good place. One of my other business partner John lives up close to Toronto.
Craig: Cool.
Cory: Nice place. It's kind of interesting, I appreciate you taking the time to be on here. I know you've got a ton of things always going on in your life and I'm reading more and more about some of your accomplishments which is just phenomenal. Some of the things that you've accomplished up to this point, not even moving forward, I can't imagine some of the new things.
Justin Williams is a mutual friend of ours and Justin's in our Master Mind for real estate and he said that we should connect. What's interesting is even though you're not really spending most of the time in real estate investing, you spend most of your time on personal development and really leadership, also I've noticed that you've done some tremendous things in the health and wellness market and health and fitness markets, personal development markets. Also, are you an editor right now for Early to Rise?
Craig: I own it. For some reason, I got this title of editor because I write a lot of newsletters but I own the company and we help a lot of people online with productivity and success and a whole bunch of great things.
Cory: Yeah. I have no idea why it says the editor right there. That's awesome.
Craig: That's the title I have in all my emails that I send out. That's just it.
Cory: I got you, alright. Well, so obviously, moving and going. What I thought would be interesting is what if we broke the mode a little bit. We talk normally about real estate investing, about the different techniques and things that are going on which is awesome, but would it be cool to talk about personal development with you and really understanding how we can get more done in less time. I think many people that are listening right now, they're interested in that because if you could talk to a hundred real estate people in the room, you ask them if they could have one more hour during the day, just one more hour during the day, I think they might cut off their leg to be able to get that.
I'm really interested in some of the expert models that you've done in the past and kind of honed in to make those things work. I'm really interested in doing this interview with you but I'd like to talk about what really got you involved in the personal development space.
Craig: Yeah. I started off in the fitness area as you mentioned earlier, selling basically my own version of P90x online. Videos, workout programs, that sort of thing. All along, I knew I wanted to help people with more than just fitness. I wanted to help them more holistically in their lives, help the make more money, help them get fit, help them improve their time management. "Help them get more done, make more money, still get home on time for dinners," is the catch phrase I'd like to use.
So many people just struggle with time management and overwhelm and anxiety and all that stuff. That was what drove me to it and over the years I just worked hard and hard to become a better speaker, a better writer, to write books and to be a better coach. I was able to do that over time to go from the fitness business to buying this company called Early to Rise, which had been around for 10 years before I bought it.
Early to Rise helps people in investing, in both real estate and the financial markets and also to help build small business, to become a better manager, a better leader and all these great things. It ties in with the health and the energy that I had with my previous career so that now I'm able to help people transform their lives in many ways. Cory, that was what brought me to this position where we are today and what we're able to do here in Denver.
Cory: That's awesome. What area in personal development, if the real estate investing, there's wholesaling, there's fix and flippers, what area in personal development would you say is more your kind of cup of tea, where your expertise is?
Craig: I am known as the most disciplined man on the planet and I help people get their stuff together but most people use a different word than stuff. One of my rules is I don't curse so I can't say the 'S' word. Bottom line is I help people get their stuff together which means I help people who are just really busy, really successful but just completely overwhelmed. If you're the type of person at 5:00 that says, "Oh, my god, I get so much stuff today but I didn't actually get anything done and they end up kind of frustrated." They keep on getting ahead only by sheer will and so I come into their world and I fix their schedule so that it opens time for working on big stuff that moves their business ahead and they go from here up to here.
Cory: Absolutely. Stuff moves the needle.
Craig: Yeah.
Cory: I'm curious, why don't you curse?
Craig: Several years ago, after 30 years of cursing like a sailor, one day I was out running intervals and I thought every day I go and tell these people around the world what to do with the Early to Rise newsletter, I tell them to live a better life and here I am, a guy that curses and swears all the time. I knew that from speaking on the stage, I don't curse on stage and I don't curse in front of my mother, so why can't I just not curse at all? It became a personal challenge for me and it's actually in six days that I was able to give up swearing.
Cory: Wow.
Craig: It sounds really weird but—sometimes a good curse word is really helpful but I just don't.
Cory: That's great. It also exemplifies your discipline as well. I know that's an incredibly difficult thing to do. What a great personal challenge though. From you doing that, have you seen some benefits in your speaking or with your relationships?
Craig: Sometimes, I get emails from people saying, "Hey, I really connected with you because of that. When I heard that you don't curse, I really appreciate it." A lot of people send me emails saying, "I agree with you. I don't see why people have to curse on stage." I really get kind of bothered by that when you go to an event and a guy starts to drop the 'F' bomb here and there and everywhere. Like I said, if you have one or two in a presentation dropped at the right time, they certainly do add an element of 'mmpf' to it, but if you're dropping one every single sentence, you totally destroy any value of it. It's just excessive the amount of cursing in professional environments and I think it takes away from a lot of people.
Cory: I know you and I know a lot of folks that are in the limelight that do a lot of cursing, they have massive followings. It is interesting to see one perspective of it and on the other end, it also has to beg the question if they didn't curse, would they have an even bigger following?
Craig: Yeah, and I like to think—hey listen, Martin Luther King didn't curse in his I Have A Dream speech and it had a pretty good impact. Maybe we just need to work harder at our messaging to have a bigger impact without relying on the crutches of curse words I suppose.
Cory: That's really powerful to say that. I want to talk to you about your influence. Who was one of your bigger influence in leadership and personal development, how did you kind of get to where you are today from some of those masters?
Craig: Right. I started reading Early to Rise which is an email newsletter back in 2001. It was written by a guy named Michael Masterson. His real name is Mark Ford and he has sold real estate investing courses over the years with his brother Justin Ford and now he runs Palm Beach Letter which is in the financial world.
Mark Ford was a really big virtual mentor for me for many years. I didn't meet him personally so I like to use the phrase virtual mentor for any person that you read their books and maybe you watch their videos but you never met them in person. He really inspired me.
Dan Kennedy is a marketing guy, he really inspired me. His book Unfinished Business which is his autobiography really helped me become more of a vulnerable email writer, putting a lot more personality into my copy and that sort of stuff and to go on stage and share stories about my anxiety troubles from the past and all these sorts of things. He really opened my eyes to that personal connection of people. Those two guys have had a huge, huge impact on me.
Cory: I know the books. I've read from Michael Masterson Ready, Fire, Aim, is one that sticks out, just recently we're talking about in our group about the impact of that book.
Craig: Everybody who is a business owner of any kind should read that book. It is probably the most practical business book that you can find.
Cory: I 100% agree. One thing we have in our coaching program for real estate is less education and more execution or more execution less education. I think people continue to learn without taking the action and it almost has a negative effect after a while even though you think you're still kind of adding to this potential impact that you're going to have. You never release it, you never jump off the "cliff" and see if you have your wings to fly then you just sit on the cliff and watch everything else happen and your whole life go by. I love that book. It's another one, I've just taken action and also figuring out a few things as you go isn't necessarily a negative thing.
Craig: I'll add to that, Cory. You can read all the books on sales that you want but until you go out there and you start selling face to face, nose to nose, toes to toes, you're never going to get good at it. I had never done face to face selling and now I'm doing a lot of it with my high end coaching program. I'm doing these roleplaying sales coaching calls with my coach that I've hired for it and in 15 calls, I've gotten so much better but I could've read 10 books on selling even from Tom Hopkins, Legends, but I never would have gotten this good as I prove if I haven't actually done the sales calls. You're absolutely right.
Cory: Role play, I cannot tell you—when you mentioned that roleplaying was the differentiating factor. I was working on my first real estate transaction, I remember I was intimidated whenever I thought, "What am I going to say to a seller? I'm going to ask to buy their house for basically 50 cents on a dollar?" I have to justify why they should do it.
It was intimidating but when I role played with one of my business partners, I said, "I want you to be hard on me. I want you to be really tough on me." I appreciated it so much that we had that role play back and forth so when I get on the phone as an actual seller, it wasn't that big of a deal.
Craig: What you just proved is that everything is a learnable skill. You've spoken on stage and maybe you don't remember your exact first presentation but you know how you felt in the early days and you know how comfortable you feel now, it is a learnable skill. Even not cursing is a learnable skill. You learn how to make your argument. You can get in a real fired up argument maybe about NFL, maybe about politics, without cursing.
You can still do it and have an impact and you can juggle, you can learn magic tricks, everything is a learnable skill. If the people listening have that mind set, they can go out and achieve great things when they realize it doesn't matter where they're starting right now, they go to mentors, they go to coaches, they get expert advice and they do that roleplaying, they put that into practice, they can get good at anything.
Cory: I love that. I totally agree. Let's talk about some of your anxiety which is a little bit of something always perceived as a negative. I always look at a challenge as not a problem but a challenge because then you can overcome it and actually learn more things from it. It's also big thing in your life that pushes you. Can you discuss a little bit from vulnerability of your anxiety? What was the breaking point in your life?
Craig: I was 30 years old and I was really having great success in my online business. It gave me a lot of freedom in my life, freedom in my schedule. I ended up staying up late partying, chasing girls in the big city of Toronto and then trying to get a lot of work done.
It wasn't like I was just stressed out. I literally thought I was having a heart attack. I went to the emergency room twice, walked in, walked to a person and saying, "Hey I'm having a heart attack right now." They took me in the back and they did a lot of tests on me. Six weeks straight of tangling from the top of my head down to the end of my fingers, both arms, tight chest, couldn't breathe, elevated heart rate. Man, it was terrible. It was absolutely terrible. It was the lowest point of my life.
I overcame that using what I call my five pillars of success that I actually wrote about in my Perfect Day Formula Book and those pillars are better planning and preparation, professional accountability which is having a coach, positive social support which is surrounding yourself with light-minded positive people. In the real estate world, you'll get real estate investors so you can get involved in that type of community to elevate your game. The fourth pillar is a meaningful incentive and the fifth pillar is the big deadline.
I use those to overcome the anxiety. I've coached all my weight loss clients to lose 30 to 50 pounds in 12 weeks with those five pillars. You can use them to find the love of your life, you can use it to find investing deals, make money, whatever it is. You can use them for anything, Cory.
Cory: That is incredible. What does it feel like to be able to have—I know when a coaching student for me, gets his first check we just posted one, Brandon made his first $10,000 check. His wife went on going on vacation and just the confidence that brings in them. What's that feel like for you as a coach in the personal development space when someone loses that weight or they have that breakthrough, what's it for you personally?
Craig: We have these weight loss transformation contests. Classic before photo, after photo, and they write a little essay. We've done over 25 contests, I've given away $150,000 worth of my money for all these winners. I'm a pretty skeptical, cynical guy but when I read these essays. One guy lost 75 pounds in 12 weeks, he was 405 pounds to start with but still that's amazing. Another woman lost 14 pounds in 12 weeks. It doesn't seem like a lot but she was 45 years old and at the start of the contest somebody asked her if she wanted the senior's discount.
When I read these, I tear up. They're just so emotional. The freedom that you give somebody whether they're losing 10 pounds or 50 pounds, the confidence that they gain. I always say, you can't have a weight loss transformation without a mental transformation and I think it's the same in your business, Cory. You can't have an investor financial transformation to have that first check without absolute massive change in your self-confidence.
You and I were talking about a guy named Neil Strauss before and he was in the dating world helping people become better with girls. I know so many guys that have read his books and read other dating courses that sure help them meet girls but help them become an incredibly different person. It really is very rewarding.
I'm all about helping people transform their lives in many ways which is why I wanted to get into Early to Rise space and personal development space because health just wasn't enough. I wanted to help people also build businesses and become financially free just like you're helping people do it.
Cory: I love that. In the Perfect Day Formula, it discusses planning, it discusses kind of the professional elements of the people you're around, you said social support and then I think you said some type of incentive that you have.
Craig: Meaningful incentive.
Cory: Meaningful incentive. That to me is almost like kind of a heart journey, is that right?
Craig: Yeah, because what I learned was Cory, you can say, "I want to become a real estate investor because I want to have fast cars and all these stuff." That sounds great but that will only get you through the first little bit then you come up to some tough negotiations where you're like, "I don't want to do this."
What actually keeps you going is if you're doing this because it's for your kid's college fund or you want to get out of debt or you want to get your ex back because she was disappointed in your earnings or stuff like that.
What I found, I've realized that in my weight loss transformation contest when guys would say they want to have six pack abs, those guys would drop out after two weeks when the training got tough. Te guys who won the contest, they win the contest because they're doing this because the doctor says, "You've got a year left to change or you're going to be six feet under." "I'm doing this for my kids, to have more energy to keep up with them because I just can't keep up when they're on the couch and they're playing and they say, "Daddy, why can't you play with me?" That's a meaningful incentive. When you have a meaningful incentive, you can do a lot of amazing things but you have to make it meaningful to you.
Cory: Incredible. Drew Canoly, a mutual friend of ours. Drew and I are business partners, we actually created an app. It was a cool app to be able to help for juicing. He shows all these stories about people that changed their life just from making the mental shift of, "I don't need the candy bar, I don't need the carb and all these thing I normally go after. I want to start juicing." Just the change made in their lives from the choice that they made. It's incredible. Their stories, he has them in a journal. He has a great testimony and after testimonies on this.
It's interesting because those changes don't happen if you still think the same way. That's why having a coach is so imperative. I didn't realize this for a while. I really thought reaching out, if I'll be vulnerable, I really thought reaching out was a weakness. I thought if I asked for help for anything in my life, now this is probably a little bit of my life. My dad passed away when I was 19 months old and so I really didn't have some of that extra support there, Craig.
I really thought inside of me that if I ask for help, it was a weakness. I had to make the shift. Not only that it's not a weakness but it's the greatest strength. Not just something good, but it was the greatest strength. Not only that the people in life that I admire, I saw that were doing great things, every single one of them had coaches. Every single one of them had someone they're learning from that did something that they wanted to do accomplished and they didn't have the answer and they reached out to find it and they become a better person. They elevated their game to the next level.
I think Tony Robbins says you need to increase your proximity. I love that. Increasing your proximity which actually goes along with your social support and your professionalism. Those kind of pillars.
Craig: Absolutely. You were preaching to the choir. I had the same thing. I was too stubborn, I was too cheap, I was too much of a know-it-all to go out and get coaching. I didn't get my first coach until 2006. I could've easily afforded one in 2003 but I said, "No, I'm going to do it myself." If I would've gotten a coach earlier, my book would've came out earlier, I'd be helping exponentially more people. I don't know where I'd be right now but I'd be more successful if I only reached out like you said, absolutely.
Cory: It changes the mind-set. The mind-set had to change. I'm interested in something, what is one of the greatest lessons that you think you've learned to get to where you are today?
Craig: Oh, it's empowering other people for sure. You can't do this on your own. Now, of course you got to a lot of hard work and the success is well-earned by you whether you're a real estate investor, whether you're a coach, whether you're losing weight, whatever, but you can't do it on your own. No matter how much of Clint Eastwood, dirty hairy type of guy you might think you might be, you really do need the support of other people around you.
Here's another thing, when you have the opportunity to become a coach, or a mentor, or a teacher, do it because this is where you actually learn the most. You get a superficial understanding as a student but when you go and turn the tables and try to explain something to somebody, you have to understand it so much better. The teacher learns more than the student is so true.
Cory: Absolutely. That's great. I learn as I go. In fact, I thing I retain more as I obviously teach what I learn. That's great. Do you have a great motivational quote or business quote? We talk a lot of times with some of the other guests. I think it's always interesting to talk about that. Do you have one of those that you put on your wall or something that you really live by?
Craig: We have core values at Early to Rise. I doctored up one of Winston Churchill's quotes which was the classic never, ever, give up. He has a longer quote that goes with it but I changed it slightly to never, ever, ever, give up on what is important to you. I think that's a really big distinction here.
Cory: Yes, it is. I love that.
Craig: There's a lot of things we should give up on in life, bad habits, maybe cursing. And then there's also, if you want to become a great real estate investor, you might have to give up on these other side business. Maybe you're trying to do online marketing, maybe you're trying to do network marketing. But if you to be a great real estate investor, you got to put your eggs in one basket in terms of your time and resources for something like that and go all in. You give up on the dabbling. That's okay but then you say, "This is important to me," and you never ever give up on that. If you want to become a really great real estate investor to make sure that your family has financial freedom so that you can go to all of your kid's ball games, never give up on that.
Cory: There's a great quote and I love it, it's by Seth Godin. It's in the book called The Dip. It says, "You don't have the courage to quit." I've never looked at quitting as something that bold to do and it's interesting how you differentiated it. Mostly, those things they're talking about things that are not important and are negative in life, things that are holding you back and really you're just kind of addicted to them. If you're on drugs or something, you don't have the courage to quit because that drug is your best friend, that drug gets you through. If a business is failing after failing after failing and you're just pushing it through and it's just time to give up on something that's not going to be important to you and you're just kind of pushing it, it does take courage to quit things that aren't important to you.
Craig: Absolutely.
Cory: Yeah, I agree with that. Do you have a book that you recommend? Are you a big reader, Craig?
Craig: I'm a very big reader. I don't know but these days I'm reading a lot of online stuff and a lot of magazines and newspapers so I do read a lot every day. I do have a great book recommendation. I think this is a book, actually I'm going to give two because I do love books.
Cory: We're going to write the books that you can recommend. Everything you put will be on our show notes. The links, anything you want to add in there, we'll put them in there, I'm just taking notes myself.
Craig: Great, the first book is a book that I think should be mandatory to high school students in every country in the world. It's Man Search For Meaning by Victor Frankl. A very powerful book of his time in concentration camp. It just shows you what you can endure both physically and mentally.
Most people think of it as a mental endurance but you know, as a fitness guy, I'm always thinking of we can endure so much more in terms of our physical hardships as well. I think that's an important book.
Recently, a couple years ago, I started reading Stoic Philosophy, stoicism. There's a little book called The Art of Living, it's written by Sharon Lebell and she translates the major lessons of a stoic philosopher named Epictetus. What I recommend to people is they buy it and they read one page a day and use it as their horoscope as I like to say because it's almost like every day that you read that one page you'll feel like, "This is a lesson I need today."
It might be that you find yourself comparing yourself to others which is one of the things that stoic philosophy really tries to help people overcome which is worrying about what they call externals. The thing is we can't control whether or not someone is more successful than us. We can't control whether if you have a job, your boss is in a bad mood. You can't control if it's raining outside. You can't control if you get stuck in traffic.
You can only control your response to it. Your thoughts, words, and deeds. When you realize that, the weight of the world is lifted from your shoulders and you're able to really concentrate on what counts which is how you act, people you spend your time with, the legacy you live and leave. That's what's really important to me. I just love that book. It's really helped me overcome a lot of the stuff that everybody deals with, comparison, jealousy, the human nature aspect.
Cory: That's great. I love your book recommendation. We get the most feedback on books. People love books. It's almost like they got a stack of books and they want to get through them.
Craig: Amazon has taken me for a lot of books that just pile up, it's almost like they're rabbits, they multiply.
Cory: I listen on Audible a lot and I've gotten up to a point where I actually on a few books, some of them the speakers are so fast but I've got the few at three times the speed but two times is my average right now. The interesting thing is your mind thinks in about 150 to 200 words a minute but you're capable of understanding almost 500 words a minute, between 400 to 500 words.
Craig: I've heard of speed reading, I've never heard of speed listening but learn something every day.
Cory: Speed listening. The funny thing is—I'll send you a link on this too. I'm passionate about this because I've been reading a book a week for over four years now, Craig. It takes about 170 pages, 180 pages to get through a book, reading about 30, 40 pages a day. The key is stopping, like you said, with discipline, stopping. But then you can get through those books in a week and on Audible you can just speed through them five-hour book, take you two and a half hours listening twice the speed.
The funny thing is you retain more about the book when you listen to it faster. As crazy as it sounds, your mind almost is forced to absorb more because it's going through so fast and you kind of have to concentrate on what is being said. Right now as I'm talking, you might be thinking you might have a meeting in a little bit or whatever. You're a pretty focused person, most people think about four other things. But if you start talking really fast, you have to think about what that person's saying to retain it. It's really interesting. Thank you for the book, I love that. Do you sleep eight hours a day?
Craig: Seven.
Cory: You get about seven hours of sleep. That's pretty good.
Craig: I do a lot of shifting between time zones so when I go east, I sleep better. For some reason, I don't sleep that great in Colorado, maybe it has to do with the altitude, I'm not sure but it's seven on average.
Cory: That's great. You talked about this kind of meaningful incentive. I think this is another box in the mind map of this. What are you most grateful for in life?
Craig: The people in my life, oh my goodness. We actually have created a gratitude journal here at Early to Rise, we sell them on our website. It's something that I put together based on some teaching from Dan Sullivan and teaching from Vision Macchiani and then I kind of doctored out my own. There's a quote from me on every page.
We have one section where it says, "Who are you grateful for?" I fill that box up. I must put 50 names in there almost every day. Most days, they are the same names as the day before but some days, I go, "Oh my gosh, I forgot this person, this person, this person." I'm an introverted guy by nature. Introverted, cynical, skeptical. Here I am grateful for 50 people a day so that's easily the thing I'm most grateful for in life.
Cory: That's incredible. I think being grateful, gratitude is so incredibly important. Speaking about that a little bit…
Craig: Actually, I'll just say one thing on that Cory. Gratitude has definitely changed my life. As cheesy as some people might think it is, it absolutely has. The reason I got into personal development in the first place was as a high school student I was bitter and angry. I played soccer, sports with my friends, if somebody scored on us I get so mad I'd yell at my teammates, it was so unacceptable. I wanted to improve myself. Since those days, I've always been looking for ways to improve myself.
Another quote that has also truly changed my life, there's no hyperbole, is a quote from Maya Angelou who said, "People will forget what you said, they'll forget what you taught them, but they'll never forget how you made them feel." That's so important on so many levels. For me, personally, I just have to listen more than I talk, I have to be nicer. But also, it's really great advice for people that are speakers, especially first time speakers, that are worried about going up there and they're nervous.
Most people, like you said, they're not paying attention to you anyways but if you can go up there and be high energy and entertaining and you can tell great stories, people will think that you're the greatest speaker in the world even if you didn't teach them something. But if you throw in actual good content, you're going to be heads and shoulders above any speakers. Just remember that for people listening, if you're speaking to your local community center or commerce or whatever it is, just remember to be entertaining, high energy, tell a good story with a morale and a lesson in it and people will think you're the most charming man since Bill Clinton.
Cory: He does tell great stories.
Craig: I've just heard that he is really incredibly powerful and charismatic. Even from republicans will say that this man just can control a room. I've never been in the same room as him back in his hay day but that's what I've heard. I don't think I'm getting too political by saying that.
Cory: No, I don't think so.
Craig: Besides I'm Canadian so I can say whatever I want about him.
Cory: You can say whatever you want. We talk about coaching, and I really want to find out, when do you recommend someone does get a coach or really in this space, personal development, I talk about for real estate investing, when do you think is the time that they should get coached?
Craig: Way sooner than you think. You and I both made that mistake and you and I will both say it's probably one of the biggest mistakes that we made in our careers was not getting coaching soon enough. I do a lot of coaching of online entrepreneurs. It's very similar to when should I get an assistant, when should I get a virtual assistant or when should I get a personal assistant locally. I always say you get that as soon as you can afford it because you can't be doing these $10 an hour tasks if you want to make a $100,000 year, that's the lesson I was given.
It's the same with a coach. Once you start making money on your own, just realize you can have exponential results if you go to a coach because what they give you is this, expert advice and they have been there and done that. They have achieved what you want to achieve. When you find one that shares your morals and ethics, the way that you believe things, the way that you want to act, you hire that person as much as you can. If you can't hire them because you don't have enough money, you buy their books, you watch their YouTube videos, you take that information, you invest in their next level courses, maybe $97 then you take that money and you invest it in their $497 course, then you invest that in their weekend course that you go to live, and then you make enough money where you can hire them and that's how it goes.
Cory: That's great. I love the kind of hierarchy of coaching
Craig: Work your way up.
Cory: I never actually heard of it that way. That's great. You mentioned the $10 hour activity. We do something with our students, it's called the $10,000 hour worksheet where you have $10 an hour, $100 an hour, $1,000 an hour and $10,000. We say take your whole week from whenever you get up to when you go to bed in the evening and be really honest with yourself and write down all the things that you do. After that, put next to each one of those, if you had someone to come to you at the end of the day and give you a check for those things that you did, which categories would those fall into. It's incredibly powerful because what you think people are doing $10 an hour activities and they know that their time is worth so much. We're not talking about folks that talk about time as their most precious quantity.
Craig: Absolutely.
Cory: That's one of their challenge. I want more time, I want to do more of my time and yet their mind-set is that if something needs to get done, I'm doing the plumbing.
Craig: Right, they're doing the plumbing, right? They could call the plumber but I know how to do it so I'll just do it, now I understand that. We see that all the time in the online world. I know how to change this in the website so I'll just go and do it. You have to overcome that.
Cory: That's so true. If you had to summarize it, why do you do what you do and how can our folks listening right now that want to get in touch with you, how can they connect with you. Why is it that you do what you do right now, Craig?
Craig: I don't know why I am so driven to help people transform their lives. I'm not exactly sure. I know that when I was four years old, my mom was driving me home from the city to the farm that I grew up on and she had a sad look in her eye, and this is like one of my first memories in life, one of these old big green car, I'm sitting in front seat no seatbelt because it's 1979. I look over and I said, "Mom, what's wrong?" She goes, "I went to my weight watcher's meeting and I didn't lose any weight." I don't know if that just buried like a bug in my brain.
Ever since, I've wanted to help people but I am just driven every day to go and help people transform their lives physically, financially, emotionally, whatever it is just how can I make you a little bit better today. I'm driven to do that. You can't stop me from doing that because I've actually tried to quit coaching in the online world. I've tried several times to retire from it, I can't stop doing it. I always have one foot in the fitness world because I can't stop giving advice on it. That's why, for whatever reason, I'm driven to do it. I'm very fortunate and very grateful that I've chosen this thing that really does make the world a little better of a place.
Cory: I think you have a gift. I think not everybody has the same gifts.
Craig: That's a learnable skill too.
Cory: A learnable skill, a gift that the way you do it, the way you present it is going to be impactful in the way that you construct and the people that want to be attracted to you are going to be attracted to you. I think that's really great.
How do we contact you? You talked about your Perfect Day Formula. You have a book, you have resources that people can contact you to find out about this?
Craig: Yeah, I don't know where to start here. Go to Amazon and get the book. You can get the Audible, you can get the regular book.
Cory: What, do they just type in Perfect Day Formula?
Craig: Yeah. The thing is if you want to go next level and basically get my coaching in a box. I have the Perfect Day Formula coaching in a box, it helps people do all the stuff that's in the book. They can watch this little video I made at perfectdayformula.com where I do an unboxing of the kit. Those are the two best resources to help people get dialed in, they'll get more done, they'll make money, and still get in time for dinner.
There's also some additional tools that I came up with after the book came out and those are available for free at craigballantyne.com/freegift. There's a time journal there. There's a little thing to help you set up your perfect day, there's also my 103210 formula for sleeping better which is really, really important and a couple of other things there that people can download for free. If you want to contact me, you can contact me through LinkedIn, obviously on Facebook but I don't go to Facebook very often and then surprisingly twitter.com/craigballantyne is the easiest way to send me a quick note.
Cory: Wow. So most of the time, that's noise on there. You're really dialed in on Twitter.
Craig: I go in. I like to post motivational stuff. A lot of people contact me for podcast and stuff like that through there. It's just really easy to bounce on there and bounce off as opposed to Facebook. You're going to be reading something that's going to take you five or ten minutes.
Cory: I like Facebook live, I like Twitter.
Craig: I just did Facebook live today for our first big Facebook live.
Cory: Oh, that's great. You can connect with people and—are you doing the caption on the bottom? If you record the videos and you uploaded the video up there, I guess this isn't on Facebook Live, this is just on your regular videos. You can do the caption on there. Most people they're at work and they're not listening to the video or the audio ones.
Craig: That's what I heard yeah.
Cory: Gary Vaynerchuk was talking about that. Facebook Live is great because everybody that's connect to your page gets the notification.
Craig: Yeah. We're doing that. I've been doing YouTube since 2007. I have one video that's been watched almost 2 million times. If you want to see learnable skill in action, go watch my YouTube videos from 2007 and compare them to the ones that I've done recently and you'll see how a person can go from boring monotonous speaker to a high energy speaker delivering great messages without any cues, just through learnable skill.
Cory: That is great, man. That is good.
I appreciate you taking the time to be on here and the things that you've accomplished in your life and you taking the time to be on here is really incredible. Early to Rise is a really successful publication, so congrats on that. Congrats on the people's lives that you're changing, the impact you're making. We're going to get this out in your community. I believe you're going to get some feedback.
Craig: It's great. I appreciate it.
Cory: Thank you again for taking the time.
Craig: Well, thank you, Cory. I always say that the quality of the interview is really dependent upon the questions and you ask some good ones, many that I haven't been asked before, so thank you.
Cory: Well thank you for answering them. Alright, remember be a servant just like Mr. Craig here and we'll see you on the next podcast for RE Profit Masters. Thank you. Bye now!
Ask Cory A Question
Want to get in touch with Cory and ask him your most burning Real Estate Investing question?  We've made it super easy for you.  Just head over to our Ask Cory A Question page and start recording.  Cory will play your question live on an upcoming show and answer it personally.
Who Do You Want To Hear From?
Name some folks I should get on the show! Hit me up:support@realestateinvestingprofits.com and I'll do my best to get them on.
Did You Get Your FREE Investing Guide?
TEXT the word PROFIT (38470) to immediately sent Your FREE Investing Quick Start Guide!
JOIN The Elite Real Estate Investor's Board of Directors
Connect Here
Please check out our website, realestateinvestingprofits.com for the "Down and Dirty" Ultimate Real Estate Investing Quick Start Guide download.