Welcome to the Real Estate Investment Strategy Podcast! My guest for today's episode is Joe Taylor, who is currently crushing the scene in Portland. His business – PDX Renovations – is 3 parts wholesale and 1 part fix-and-flip. But 100% of his investment strategy is a real game changer. I brought Joe on today because he sees things a little differently than the rest of us. We all know that real estate is always evolving, and Joe gives a fresh take on this business with his marketing and investment strategies.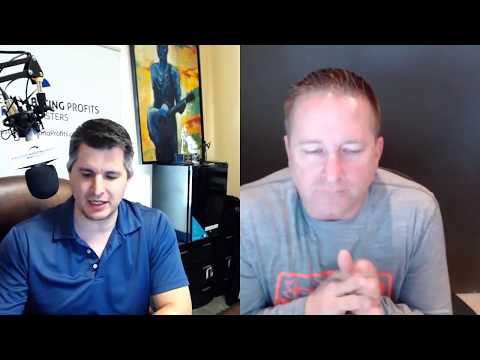 Joe's business strategy is all about being humble. He doesn't like negativity, and he works hard to make sure his team and his clients experience the best customer service. His entire reputation depends on it. He talks today about how building and maintaining a positive reputation for his business gives his numbers and his margins a huge, affirmative boost.
There's no point dwelling on the negative, and bringing Joe on the show today will definitely inspire you to focus on the forward momentum you're generating. Remember – if you can believe it, you can achieve it! And if you are willing to give back to your team, your clients, and your community, success will continue to find you in the best ways possible.
MINUTE MARKERS
4:30 – Joe Taylor calls in from Beaver Creek
6:00 – How Joe started in real estate
7:30 – What does Joe's wholesale team look like?
8:22 – Joe's biggest influence in the business
10:54 – How Joe evolved from fix and flips to wholesale
13:20 – Joe's big Profit Master Strategy
14:11 – Joe walks us through one of his wholesale deals
16:50 – How does Joe get 60-70 leads per week?
19:35 – How does Joe build his buyer list?
23:20 – Joe faces his biggest real estate challenge
24:33 – How did Joe build his stellar business reputation?
25:54 – What to do when a client tries to go back on the contract
29:56 – Joe breaks down his marketing strategy
32:36 – The greatest lesson Joe ever learned
36:25 – Joe's always been the giving type
37:18 – Joe drops advice for the new guys
38:46 – How did coaching help Joe build his brand?
40:39 – Coaching adds huge value!
42:19 – Joe's favorite motivational quote
44:32 – Joe's favorite book
47:25 – Joe gets just 5 hours of sleep!
48:25 – What is Joe most grateful for?
51:00 – Joe is addicted to this business
53:48 – How can you help Joe?
Links and Resources:
Mindset by Carol Dweck
Never Split the Difference by Chris Voss and Tahl Raz
The Slight Edge by Jeff Olson
Full Transcript
Download the PDF Transcription
Cory: What is going on party people? This is Cory Boatright. I am your host on Real Estate Investing Profit Masters and also the founder of Real Investing Profits. I hope you're having a phenomenal, fun, productive, intentional day. It's easy to get busy and not be intentional, or get busy and not even be productive.What we're doing today is really, I'm excited because we have Mr. Joe Taylor on the interview today. Joe is a fellow mastermind member and the guy is crushing it out there in Portland, Oregon right now. His company is PDX Renovations. He does millions of dollars in wholesale. I'm talking about this guy sometime knocking down six figure wholesale fees. It is not uncommon whatsoever and he's going to talk about his strategies. He's going to talk about his daily routine for success.
What I love about Joe so much is he's just so laid back and just so matter of fact and he is a great guy. I'm really blessed to know the guy and get to know him better in everything he does. The guy's a huge giver. That's huge for me. Whenever I'm to talking people, it's interesting that how much money can be made and that's all exciting but you could really start to determine how much someone gives. How much they give is a huge factor I found for continued success. If you give often, you get. It's a law of reciprocity but it's more than that.
I think that whenever you start to get to a place in your business, in your life, or things just go incredible, you start to ask yourself, man, why is this happening? Why is this happening to me? I know in my own life, I got to those questions many times, not just once and what you come back to is the fact that someone else served you first, someone else helped you get to where you are, someone else gave you the opportunity, someone else gave you an advantage, someone else gave you a book, someone else gave you a course, someone gave you something and in return, look what happened? You took sometimes lemons, you turned it into lemonades. You took some situations that weren't so great. You turned them into a great opportunity. I love the fact that givers are the bigger people I see that succeed in life. Joe is an example of that.
  I'm excited for you to check out this interview and make sure you got a pen and paper, take some notes because you will love it. Also, make sure you download the Ultimate Real Estate Investing Quick Start Guide and you can text to 38470, right now, 38470 the word "profit." 38470, text the word "profit" and you will auto-magically have it downloaded to you.
Also, if you're interested in real estate coaching, specifically wholesale coaching, I would love to talk with you more about where you are in your investing career right now. Have you ever done your first deal? Are you doing less than 10 deals? Are you doing over 10 deals and crushing? I'd love to talk to you about where you want to go. If that is something that interests you, go to coryscoaching.com or you can go simply to realestateinvestingprofits.com/coachingapplication. I'd love to see if we're a good fit there. Make sure you watch the video that is on the front page.
Alright, here we go. Mr. Joe Taylor. Joe, my man! What's up?
Joe: How is it going?
Cory: What's going on, man? You're calling in from Portland?
Joe: Actually, Beavercreek, Oregon but yeah we're right out in the outskirts of Portland.
Cory: Beavercreek, Oregon. That's one of the hottest markets in the country right now.
Joe: Yeah. I definitely can't go against that. Everything we're putting out there is blowing out the door quick.
Cory: You know what's interesting, you're in one of the mastermind groups that I'm in with the Collective Genius and one of our also real good friends Sean Terry, Kent Clothier, some other guys that you either work with or know. And then you and I met each other through the mastermind group and I was just blown away by one, how humble you are which is awesome, man, because usually someone at the level that you've reached, they kind of get this big head and everything else, but you weren't like that.
The other things is the way that you're doing these deals is not just your traditional way, you're real creative on how you're able to get some of these stronger spreads. Before we start talking about some of these six figure, mid six figure, high six figure spreads on wholesale deals, I'd like to just take a quick timing on what got you involved with real estate investing in the beginning? What are you focusing on right now? What's your expertise?
Joe: From the beginning, you want the long version or the short version?
Cory: Whatever. How much time you want to give me, its fine.
Joe: I got half a day here, you know.
Cory: By the way, before we get into it, I know you're in a spot right now where it's not your beach house but you're at a place where the internet's pretty rough. It might be fuzzy, if you're watching right now, I apologize for that, but the audio should be crisp and clean.
Joe: Yeah. My expertise is we do primarily selling 5% of our volume, wholesale fix and flips, and then we do 20% on rehab fix and flips and then we do about 5% or 10% of our model on new built custom homes. We're running all three of those and [00:07:05] called me to check on his [00:07:06], we're going to add that into the pipeline. Hopefully that will increase the revenue this year as well.
Cory: Joe and I are getting ready to launch a new podcast, called Real Estate Tech Show, which I'm super pumped about. He's a great guy. You're going to add on some lease options?
Joe: Yeah. We're going to say we can add 50 to 100 of those for the year on to the pipeline.
Cory: That's awesome. Wow. You have a good sized team that's set up right now, Joe?
Joe: I run a virtual office. I have for quite a while now so we don't have any office space but we're getting to a point where we need that. That central meeting spot, right now, we eat in a restaurant on a Monday morning and everybody else works remotely. I have four sales acquisition guys that are going out and tying up properties. I have two phone gals, one doubles as a transaction coordinator as well. I have one CEO who pretty much runs everything for me and then I have a disposition guy. That's just the wholesale model.
Cory: That's just on the wholesale side.
Joe: Yep.
Cory: I got you. Okay, before getting to that, I definitely want to dig deep into that. What was one of your big influences for investing? I want to find out where you started this from?
Joe: I was actually in the loan industry when I first got started into selling college student mortgage loans. Great job if you get into it back then, we're making like $6,000 to $10,000 a month as a college student.
Cory: Absolutely.
Joe: I actually got teamed up with a guy that was fixing and flipping. I started underwriting all his buyers to get a loan. That sparked my interest. I'm like, "Well, forget these $6,000 and $10,000 checks, this guy is making $50,000 to $100,000 a deal ringing out these houses. Let's drop out of college twice and go focus for this one."
Cory: Give me some timeframe on this. What timeframe were you in college and how old are you now?
Joe: I'm still 20, man, you know the rule.
Cory: Just celebrating your 21st, right?
Joe: I turned 43 in March. Two months ago.
Cory: Cool. In your college, where were you in college? 25? Something like that.
Joe: It was the first year college, I was going to Virginia College out here. I think I took a year out of high school and went back to college. I was 19 or 20 of age. Life was great back then. You can underwrite a loan and make 6%.
Cory: You're in your 90s in college and so you're already at that point in the 90s? Already working with Fix and Flippers?
Joe: Yeah. I got teamed up with Mortgage Lending Site and then I just ran across the guy who's looking for somebody to just help him qualify people for his fix and flip properties. It was more of a coincidence that we parted paths. At that point, I was like oh, I was all about the easy loan business, so let's do this. I came on with him, he ended up recruiting me from the mortgage broker I was at to go work, he was going to start his own. He wanted me to underwrite everybody for him specifically and that's when I started taking an interest in actually what he did. His name is Mike Bosky. He's actually still around but he's out on coast right now. He doesn't do much anymore, to my knowledge.
Cory: Interesting. Take me from Mike Bosky to whenever you started to look on the other side of this and go wow, you're making these $6,000 to $10,000, how do I get on the $50,000, $100,000 side? What was that transition like? Did you have a breaking point where you're like, "Man, I gotta just stop what I'm doing and really focus completely on the other side." Or was it just this gradual transition over into doing the flips?
Joe: It was actually Mike gave me two opportunities within three months to buy some houses, this broke college kid spending everything you make. I had no opportunity to take anything down, I couldn't buy it. He gave me this one that's right off of address here at [00:11:25] in Portland. I still to this date drive by this house two or three times a week and it haunts me that I was never able to take advantage of this buy because he was giving it to me like $80,000, he got it for $50,000.
He was going to sell it to me for $80,000. It was worth $200,000 back then in the 90's. Now the house is probably somewhere in the mid $500,000 and I had no way to buy it and I had no way to fix it up. This guy is making the killing, I got to get him to this side and that's when the light bulb turned on for me. At that point, I just became a sponge sitting around watching him do his thing. It looked like he taught me a whole lot. It was being around him that got me interested in the industry. I started doing all my diligence on what documents he was using and all that stuff while I'm learning side by side by doing his loans. When was it? I think we bought the first house in 1996.
Cory: Wow.
Joe: I bought my first house on an owner short sale. I bought it directly from the owner. I think I bought for $115,000 and I got $30,000 back at closing. It was back when you have a close, you can get alone days.
Cory: Falgamir. Right.
Joe: The income statement, assets. Bought that, turned around and fixed that one up a little bit and sold it a year later and made like another $40,000 or $50,000. Life was good and that what's really got me into the game.
Cory: Okay. Tell me, fast forward now to where you are today. Obviously, you've got 75% wholesale business, 25% fix and flip business, 5% new build or so with these lease options that's going to probably play more in the wholesaling side. Where are you now?
Obviously, let's just say this, there are not a lot of people I know that can run as much as you do, the way that you do it. What is one of your profit master investing strategies? What's really doing well for you right now that you can share that someone can implement right away and maybe it's not in Portland or in Oregon but it's some strategy that's working really, really well for you?
Joe: I've heard success comes from a lot of consistency. We got a lot of especially little niche lists that we get but a lot of people out there are not in tuned to this now, land development deals is where we're making our big checks. There's a couple of guys that I did some mentorship across the US and we converted a demo over that same style list and they're getting bigger marbles out of those and there are wholesale deals right now. This is the lack of inventory across the United States.
Cory: Interesting, man. Walk me through one of those deals, just really quickly. If I'm a wholesaler, how do I even find these kinds of new build or land acquisition deals that you're talking about?
Joe: The way I always get guys involved with an exit, first you got to start with the end in mind. Reverse engineering, you got to figure out. Most of these builders that are building stuff, they're either sourcing their own inventory or they rely on realtors, they search their own inventory. Most realtors, they resort to the image work of a builder. They don't have a marketing budget like we do, as wholesalers especially that's a big, big volume and we're up to 50,000 mail pieces a week right now.
Cory: Right. Strong. You're dropping 200,000 a month?
Joe: Yeah. 50,000 mail pieces a week, we're hitting right now.
Cory: So 200,000 a month.
Joe: Yup.
Cory: Wow, man. That is strong, and those are postcards or letters or everything in between?
Joe: It's all postcards. We just started wrapping that up. We weren't doing it from the beginning of the year. In the beginning, we were doing 15,000 a week but we have wrapped that up because we know that right now until October is the busiest season for us up were. We try post metrics. We're just putting that net out as wide as we can on everything we can get our hands around right now.
Cory: That's super smart. What's your conversion rate on a postcard right now? Is it under 1%?
Joe: I think we're at .75%.
Cory: Wow. Even at that number, because your wholesale fees are so strong, or so your profits are so strong, you'll spend $60,000 or $70,000 a month on just postcards and that will bring in a times three or times five?
Joe: Yeah. We're at around four to five.
Cory: Four to five?
Joe: Yup.
Cory: That's strong, man. Wow.
Joe: [00:16:04] are single and I don't know if the law in the rest of the US is like this but we're in a weird market where none of our deals we lock up at the appointment, very weird if we ever get that deal we'll wrap down in the appointment and we get to lock it up right there on the spot. All of our deals, all of them like 98% to 99% only come from 6 to 12 touch follow ups over the next 2 months, 3 months. We're just trying to get those initial leads in the database so we can continue that follow up and get them when they're ready.
Cory: Okay. Walk me through that just quickly, you do your mailer, you do these 200,000 mailers a month that hit the people and then out of that 200,000 mailers postcards, how many appointments do you think that you set? Obviously, you know, how many appointments do you think you get on average?
Joe: We're about in between 60 and 70 leads a week which maybe I have a 60% appointment booking ratio on those. Each of my sales guys are dropping between 15 and 20 appointments a week right now.
Cory: That's doing four a day.
Joe: Three or four a day.
Cory: Three or four a day, yeah. Interesting. Out of 40 appointments a week, how many contracts will you bring in, Joe?
Joe: We're bringing between two and four contracts a week. And on a good week, my top sales guy is bringing in five contract by himself a week. Really hit and miss. We'll get a couple of weeks where we got [00:17:36], so we got nine, and then the next week, or the week after, he'll come in with four or five all by himself.
Cory: Wow. Okay.
Joe: Our goal on 2017 was 152 transactions which should blow that away.
Cory: That's awesome, man. So you're already on track to do over that this year?
Joe: I think we already got like 68 in the pipeline.
Cory: That's awesome. And those are closed deals?
Joe: The pipeline for us is under contract and ready to close.
Cory: Under contract and ready to close. Some title issues, whatever but they're still in there.
Joe: Our average contract, the close time is like 14 days, so once we get to tie it up and then book it out 30 days with the seller and then we close it with our investors that we're selling to in 14 days and the investors rides them out with the other 14 days.
Cory: Whenever you get them under contract then, what I hear you telling me is in 14 days, you'll sell it over to the investors, so it's sold. Whenever you get the deal under contract for you, you wholesale it in 14 days?
Joe: Yup.
Cory: That's your average?
Joe: Yup.
Cory: That's really good. On your cash numbers, what's your average? Is it under $300,000?
Joe: On our contract prices?
Cory: Yeah.
Joe: Yeah, I'd say most of our purchase prices range from under $350,000.
Cory: Under $350,000?
Joe: Uhm-hm.
Cory: You have cash buyers all day long because you're in that market, obviously. A $250,000 to $350,000 cash deals, no big deals for some of these investors, right? Because they have that money.
Joe: We got buyers that's just about $9,000 strong right now. It goes out pretty quick. Portland's a weird market, there's not a lot of guys that actually have true cash tabs, they all leverage in the hard money.
Cory: What would you say that you built your cash by your list the fastest? What are some of the one or two resources that if you didn't use those resources, you wouldn't have that list?
Joe: Tough question. We've been developing that since 2003, we got a lot of stuff off of Craigslist, we've got review the life and meetup groups scenario, we're actually even using Facebook and LinkedIn. A great one that we found so far is one of the biggest things that actually made our margins go even bigger was bringing on a full time dispositions guy to recruit new buyers. One of the niches that he went out and found recently and he and I have been on this business for almost 20 years now. He started meeting with the local hard money lenders and asking them for their hard money list of buyers and they're giving it to him.
Cory: They're giving it to him.
Joe: They're happy to hand it over because there are not enough deals for them to keep all their clients happy so we're offering to give them the deal and these guys are just turning over their list to us.
Cory: That's great, man. Have you ever, and this may seem obvious, went and found a list of some of the other wholesalers in your market and they show sold properties. Sold, sold, sold and then you can go and look at that property and see who bought it and go back and find out who their buyers are, do you do any scouring or reckon like that?
Joe: I'm kind of a data vulture in that aspect. I love that my competition is paying for stuff and who they're selling it to. Only because we track the margins as well so I know if the other wholesaler in my area sells it to some guy that I don't have on my list, I'll track that guy's margin and I'll make my disposition guy re-talk to him. We got about 12,000 people on our list still that we have to track down from that kind of a scenario.
Cory: That's great, man. I know you and I both know Richter. Richter's also doing some pretty powerful things for data scientists to be able to track some of that too. I really think it's going to be pretty exciting to see where data goes particular with investing. That's cool, man.
Joe: I actually got on the phone with Richter about a month and a half ago and then I told him, I said, "Dude, you're missing out a niche here." He's like, "What's that?" I go, you need to figure out a way to get these buyer's phone numbers, for guys like me to call them. He sent me a text the other day. He's like, "You got to check out this thing that I just figured out."
Cory: I was on the phone with him just the other day and that's exactly what we went through. So the same text. I think you're going to be pretty blown away from what he's put together. It's pretty off the chain. That's cool. I think that's good.
I'm going to go and make sure that we have the good show notes here and make sure that if you are just watching right now, that you pay attention to what we have here on the show notes, depending on where you're watching from, you can clink on the link and go to the page on our podcast for realestateinvestingprofits/podcast and you'll be able to see this episode with Joe today. I'll have everything that we discussed there on the page. We'll also have this podcast transcribed as well.
    Joe, can you hear me okay?
Joe: Yup. I got it.
Cory: What is one of your bigger real estate challenges that you recently had to go through? I know one time you're telling me about this deal that almost took you hundreds of thousands of dollars. Can you describe one of your big challenges?
Joe: Oh man there's always so many when you run an operation big. Someone decided to try to back out or you want something like the day to day operation problem?
Cory: Actually both if you have enough time. I think people love learning from what you had a challenge with and then how you got through it.
Joe: Our reputation is real important to us and one of the main things that we push is we try to strive and get reviews and that helps us exceed past our competition. We get guys constantly calling us because of our reputation and the reviews that are publicly out there versus our competitors and we get deals for $20,000 to $40,000 less on average than a lot of our competitors because we have so many positive reviews and there is a couple negative but they're not really negative. That's one of our biggest issues and trying to maintain that reputation and the PR goes with that as a constant vow.
Cory: How did you build up that reputation? Did you have better business bureau at one part? What are some things that helped you?
Joe: We do Google, Better Business Bureau is another one. We have some on Yelp. We pretty much have a bunch of different ones. We'll kind of fraud the sellers to leave a review. We've actually ended up writing that in our contract that they're obligated to give us a review now. Part of the transactions for them to fulfill their end of it, as long as its transaction goes great, we'll reach out to them. The people that have problems or they decided to [00:25:11], we won't reach out to them and ask them for it. If they give us one, great. We always respond to all the reviews, good or bad.
We got to constantly mitigate the damages there. That's the other thing when you put yourself out there, you got be prepared to deal with some kind of negativity that will eventually hit you. If you're just going to get one or two, that's not the end of the world. Keep that in mind. We just got to respectfully and politely tackle it as we can, it comes back to you but one of the big things that we deal with a lot here is the older crowd. These young people are not sensitive about the senior citizen crowd but that's where we get a lot of our inventory from.
One of the biggest challenges, about a year and a half ago, we got into a contract with a lady. She sold this house at $350,000 and at the time, it was probably $450,000 house with some work. She signed the contract with us and within an hour and a half of signing it, she called us back and tried to cancel it. I reached out to her and I tried to find out why she's wanting to cancel.
She's onto us about everything under the sun like she doesn't have the right to sell it, it's her dad's house, that she didn't want to move and this is in the same conversation. All over the board with excuse after excuse, but not one of them had to do with price. I tried to let her know that we're going to move forward with the transaction, we're not going to let her out the contract, we understand it. [00:26:44] we're trying to educate on it and we basically walked through the scenario.
The phone call that she made before I talked to her was to my sales guy, she told him that she had another investor come in and offered more money for it and she didn't want to sell to us. But when she talked to me, she made it sound like my guy was a bad guy and he pressured her into this contract and now you hear every excuse under the sun except for the price.
If you could just get me to look it was the price, we could've renegotiated it and no problem but because she's now trying to make my guy in my company look bad, I got to dig my heels in and go to work. We negotiated it at $380,000 so we gave her $30,000 more. But the market's gone like this in a year and a half so I put a year and a half of appreciation on this house now. It's probably $600,000 at this point in time.
I actually got lucky yesterday for the first time. I went in there, I didn't go in there as me because obviously she doesn't like the owner of the company because he's doing all these bad stuff through her eyes. When I went in there as one of my employees, she's all happy as she can be. She's excited. She's finally got her plants on, moving on, she had a couple of bad things to say about how she couldn't get her money out of it selling it to the other party. You just gotta stick with it and keep that nose to the ground and power through and that's one of the biggest struggles.
She and I go back and challenge that reputation with the better business deals scenario because all this stuff happens but because she feels like she shorted money because some other investor and we don't know who it was. We've asked for that information but she refused to give it because obviously they're interfering with our contract and I would go after them too for interfering with our contract and definitely want them to know that it's not tolerated. That's one of the biggest challenges that we've probably had with some of the day to day stuff.
I'm not a corporate guy. I've never been involved in a corporate work force, so structuring my business with the right people in place was always a challenge for me. I've always been the solo entrepreneur. I've had business partnerships where they blow up because guys steal money from me, stuff like that so I'm kind of a control freak in that matter so giving that back to those little controllable stops to more and more people and putting myself in that exposure again, it's always been a challenge for me. It's kind of a couple of fuel in there for you.
Cory: Yeah. It's good. I think it's one thing that we forget about is how important your reputation is to other people. Whenever they're making a decision to work with you or someone else, we send that ugly card and a pretty card so some people respond to big brand marketing where they feel like there's this bigger corporate feel to it to some people respond, they want to work with just the individual person, that's just out there, that's just looking for a deal and want to work with him. We get both sides of it. When you market, do you market as big brand or do you market as the local guys that want to help?
Joe: It depends on which time we're hitting on. We'll hit a list from a real general brand, literally this says Joey on a postcard. It's from Joey. We have an individual and Joey's part of the company, so when I call him and immediately known that he's with us. Our phonegap qualifies a lead and she actually emails our credibility to hit right out the gate, that's also a way that we track their email addresses from him.
Cory: You say, how about we send you a credibility kit in order to send it to him, you have to get their email address.
Joe: Yup. She's good at that. By the time she's done with that phone call, 60% of them at least, she's got an appointment set and we're sending a picture, kind of like the window guy and he's got to come into your house and change your car window. You got a picture of the sales guy who your appointment is going to be with on Tuesday at 9:00 and you got a cellphone number and a credibility kit also attached in that email as well. It's three extra touches that we're doing that the competition isn't. Right out of the gate, you can see the professionalism just shining through and rising to the top.
Cory: I love that.
Joe: It's been really good for us.
Cory: That's great.
Joe: I can't take all the credit for that. I got the credibility idea from Shawn. I think we contributed but he's got this.
Cory: That's good. I love that. I love just being able to add that extra professional touch that makes you why someone should work with you, whether that's credibility kit, whether that's sending something in the mail to them or cookie or some type of gift. There are all kinds of ways that you can make your mark, your signature on people working with you.
Our company's name House Kings and here in the Bible belt, we have folks that said I want to work with you because the name king was in the name. I didn't think about that when we were creating that whole brand but because of people connecting king and Bible, God together, that gave us a great way to be able to work with someone in a different manner. I think that how you present yourself is extremely important. It doesn't have to be a big brand. It can just be you the local person but it just needs to be in a way that's professionalism regardless whether it's big brand or individual.
What is a great lesson that you've learned to get you where you are today, Joe?
Joe: The greatest thing was you just have to believe that you can achieve it, honestly. For me, that's been the mindset I've always had. I don't look at yesterday. I don't look at the past at all. I focus on tomorrow and I'm really not even in today. Does that make any sense to you?
My mindset is always looking today and forward, it's never looking on the mistakes we made in the past. One of biggest things that I ever did in my business or anything is I pre plan stuff out. This year, January, I'm sure you know what that is. Shawn taught me about that January letter. I didn't really believe it but let's go through the motion the first time again.
The first time I did it, it was [00:33:33] and now this year, I've doubted it so much. I got specific vacation dates, how many times I'm going to go, if I'm taking the kids and the family, where I'm going. It's just all come sorts coming though so I implemented a lot of that in all the aspects of business and personal. It's just amazing how things will just making out for you don't eh universe aligns with you.
Cory: It's true, man. That's powerful because you're basically future pacing to where you already are and how it feels to be there. All the things that you've accomplished and everything and what has have got to happen in order to get to that place. Setting goals like that is much different because now you're in a place where you've achieved it and what does that feel like and then being able to write that out as if it's already happened is an extremely powerful way to actually set things in motion not only just mentally, but also you can set up structure where now that you're hitting those benchmarks like you said each time.
This month you're going to this vacation, because it's a part of that plan that you set up. That you already have together at the end of the year. Looking back at that year was like and what happened in all the ways that you grew and you had made more deals together. I really love that, the concept. It's a concept of the January letter not just a January letter itself, it's how it feels whenever you actually achieve something and looking at through that lens as opposed to not achieving it yet, right?
Joe: Yeah. I got to throw this out there too. A lot of my goal on my early years was monetary. It was the cars, the houses and all that crap. Honestly, none of that even place in the equation these days. That's all stuff, it doesn't even matter.
Cory: It's awesome, man. I know you're one of these huge givers in the mastermind. [00:35:40] says you want to donate to this. You're always the biggest giver. What a great opportunity and a blessing to be able to do that, right? And then the other thing is just the reason why behind it. To be able to affect and make an impact in other people's lives and other things that help people compared to buying a new car, a new house, all the other stuff is much more gratifying to you when you get to a place where that what's matters to you more. I love that. That's one of the greatest things I love about your energy and about just who you are, man. You are giver. And that's one thing people know about you. Is that something that's intentional, you started out that way or is it something that's progressed to get to where you are?
Joe: I always had a soft spot for veterans and kids and the best things to put your life on the line give us what we have available to us today and allows to do what we do, our kids are our future. I grew up in a house with kids and so the kid's behavior became more sentimental. In 2013 I lost my dad and he was stripped out of my life and so it's just kind of really evolved into this.
I don't know if I can ever do enough. I know there's guys in there that go down [00:37:05] every year and they spend their whole entire summer doing all that goodness. I'm not in that level. I'm just hoping that I can make some impact somewhere in somebody's life to where it'll change their outcome for years, maybe even generations in their family's life.
Cory: If you had to start all over again, what would you change? What is an advice for someone new starting out?
Joe: I would never have any more business partners and what I mean business partners is full on partners that are involved in any aspect of your current date business.
Cory: So you mean part of the LLC? You'd have people you're working with but you wouldn't have anybody in your LLC that is making the decision with you, is what you're saying?
Joe: I've had three different partnerships blow up basically bodies in it. I just needed help with manpower. Again, I didn't come from corporate world, I didn't understand the role of employees and I've had lots of people's steal from me along the way and had to recreate the wheels four times. Obviously, God's plan was to recreate it better and better and better so that while it was happening and I was going through it, but I felt like that set me back a lot of years in my life, fighting those guys. I let a guy walk with about $2 million dollars and just left and decided not even to change the [00:38:26]. Just walk, write it off and move on, I didn't need the negativity, I didn't needed the fight, and I was destined to do better things. That's the first thing I would recommend.
The second thing is I would've hired a coach a lot sooner if I knew they were out there. That made a huge difference in my world.
Cory: I wanted to talk about, this is one of the questions I have and we can lead into it now, what kind of difference has a coach made to your life?
Joe: Coaches, they really just use the shortcut method. If you want to get from A-Z and you don't want to deal with and learn B, C and all the rest of them through there, a shortcut is just hiring that coach, honestly. I paid a guy $50,000 to sit with him for two days, and one day he taught me everything I needed to know.
The second day it's more about hey, how are you doing? Realized that we didn't have a lot to talk about after that, he gave me everything I needed and it was more talking about personal stuff. Phenomenal guy, you know him. He's out there, he's alive, he's large. He's just a great human being, back to the giver. What he gave me was able to just night and day difference.
In six months, we completely turned the mystery on how this could work into the reality of how it does work and now scaling it to a different level. It's just crazy how that coach just took off and I wish I could've found it 15 years ago.
Cory: Wow. That's a great testimony for coaching, man. A lot of folks that come on here, they continue to say how it was such a big difference in their lives. Obviously, I work with a lot of investors and coach them and one of the greater satisfactions is whenever someone does things that you're teaching them and they get results from it and because how long it would've took to them learn that, it may be a year or two years and then for you to be able to share all these things that you're a part of in your world and you can give them just the very, very best that works, that is such a huge value that I think many people miss for sure.
Joe: Just as I was talking about. Jim McCall. I know what I'm doing on this real estate game. I could go and put this course together. His coaching fee, give me all the shortcuts and literally two weeks after paying him, we literally have everything we need and we're implementing the marketing and everything right now. It just saved me six to nine months to set up. It's a no brainer. It's an absolute best shortcut method you can do. There's a lot of them out there that are happy to give you the trade secrets.
Cory: That's good. I cannot agree any more. Just having that shortcut is a big deal. Here's the other thing, you're going to spend the money, either you're going to spend it or you're going to invest it. Because spending, you don't get a return. Investing, you do get a return. Whether you're going to spend it on the steak and everything else and you might learn through some of those things but if you invest it, then you know that you're going, you know the potential that's going to come back to you because you're working with something that either does something that you want to learn how to do and just want to learn it faster or it's just something that you know that if you had the time to put into, you would but you just want to get there faster. I couldn't agree with you more with coaching, man.
Joe: Yeah. Great. That's one of the great things. I'm in CG mastermind group, you just get those shortcuts from the guys that know what they're doing.
Cory: What is one of your favorite motivational business quotes?
Joe: I don't know who said it but it's stuck in my head. See it, believe it, and achieve it.
Cory: See it, believe it, and achieve it. There's a book, there's a movie recently that was out called Unbroken. Did you see the previews of this where there was a guy that was running a quarter mile, I believe it was or half mile. He ran the fastest one ever. Before he did that, in his younger days, he was very discouraging to himself. He'd say I'm not as fast. He had another brother, he'll say I'm not as fast as you and I'm not as good as you and his brother would say if you can take it, you can make it. I think a lot of what you're saying there, man has a lot to do with putting the own as back on you not creating excuses but actually going through there and doing what's required to get a result.
Joe: Nothing in this world is perfect. Everybody looks at your business, my business, somebody else's and think wow look what he's got. He must all be perfect. We all know there are holes everywhere. Outside you don't get to see those holes. We struggle those holes, we know they exist but that is how life is. Everybody know their own faults, just get past it, move on and nothing's perfect, you make the best of it. That's called life and move on.
Cory: No crying over spilled milk, man. I can tell it. You're all about forward momentum and I think it's so, so important. I bet your family, I bet everyone and you kids, I bet they are also just pushing forward not worrying about if they made this mistake or some but how they can be better and how they can push forward. Is that how you create the family?
Joe: The kids are four and six. They're making lots of mistakes all the time. Mistakes are easily forgivable when you're that young and cute.
Cory: What's your favorite book? Do you have a book that you've read that you really enjoy and one that's changed your life?
Joe: I read a lot of books and listen to them on audio. I finished Mindset. If you haven't got that one, it's a really good one. It outlines is the difference between the fixed mindset and the growth mindset. It covers a lot of different scenarios and it goes over like how long will it take in a fixed mindset and how long in a growth mindset would take. Just open your eyes up to the difference on how different people would think based on their mindset ability is amazing.
Cory: What did you learn from that particularly?
Joe: I realized that a lot of people that are working for me or employed by me are all in that fixed mindset mentality. For me, that helped me reach out to them and figure out how they process things a little bit better. Obviously, I'm a growth mindset in the mentality. That was just a huge difference for me in the people aspects that are currently working for me.
Cory: I love that.
Joe: Being able to get them to step up their comfort level to something outside of it and move them forward in life. I've gotten my sales guy and now he's coming to me, I got two of them that are trying to go out and do their sub generated lead thing and get more. Get bigger, they bring their own deals. But I'm busy running from week to week with all my appointments, they don't have time. They're finally getting that growth mentality and learning what's available to them that the rest of the general public doesn't necessarily have because they're not part of the organization.
Cory: Would you recommend that this is a book that during a Monday morning meeting or with a team that you should go through together? A book that you think would help if you went through this together as a team?
Joe: Yeah. It would definitely open up their minds to a lot of that stuff. They might not even realize what kind of mindset they have. A lot of us think that we're in growth mindset but the way that our mind process information, it shows that we're fixed.
Cory: I'm going to buy that right now. I'm going to buy that book. I want to get off here. I think that's very, very important. That's a great ad. I appreciate that. What's one of your favorite mobile apps? Are you kind of a tech guy? Do you like to use mobile apps?
Joe: Let me get back to another one that I want to give you too. There's one that I just started to call Never Split the Difference.
Cory: Oh yeah. That' a great book. That's a great negotiation book.
Joe: I just started that one, about one chapter in so far. I can't wait to get to that one. It's got me all pumped too.
Cory: He's awesome, man. He is from the FBI Negotiates. It's so good. He gives all these different techniques of how you negotiate with someone that's going to blow themselves up and ransom situation. Brad Chandler recommended that book and that's where I got that recommendation from. Awesome book.
Do you get eight hours of sleep every night?
Joe: Five.
Cory: That's okay. Do you have a morning routine?
Joe: Yeah. The most part revolves with kids. I got a four and a six year old. My morning routine is try to get up an hour before them, get a cup of coffee. Then go wake them up after me and mom had about 30 minutes to ourselves and then let the havoc begin with them. They're girls so we go to the changing clothes six or seven times in the morning, the socks don't fit right. Different spirit, am I hitting home there?
Cory: Oh my gosh, yeah. That's awesome.
Joe: The morning routine pretty much stop when we drop them at school, and then the drive back to the office which is my home. That's when the work day starts.
Cory: That's when you're putting on the armor. What are you most grateful for?
Joe: Most grateful for? Man, just some of the opportunities. I live a pretty modest life but I would have to say it's been really great. The stuff that God's allowed me, the opportunities that stepped in my life and the learning experiences that I've gone through. I guess I wouldn't really give those up for anything.
My past is what made me who I am today and I'm just looking forward to being able to pass everything I have off to my kids and my family, my mom's included in that and my brother's included in that. Just being able to do all that stuff, start giving back to others is what I'm most grateful for. I didn't grow up from a point of having money, I literally got in this business almost two decades ago with nothing. I didn't have any money to get into the business. I don't have any money to take down the first two great opportunities that Mike gave me.
I had to pass it on. To this day, [00:49:36] every single week but just being able to do some of these things, I travel if I want to, I can do whatever I need to do in my own time, I write my own rules. For me, that's what I'm most grateful for. I'm fortunate enough not to be out there grinding it away 40 hours a week at a job that I don't like, like so many people out there. I get to sit here in my flip flops in a cold rainy nasty Oregon and I'm in my office and I go do anything today. Life is so great when you look at it from that aspect.
Cory: You don't have anybody saying when you have to stop, when you have to go, when you have to be anywhere. I know, man. Freedom is a beautiful thing, but there's a cost to it, and there's a sacrifice involved and I think because you're willing to get through the crappy parts.
One of my mentors told me that everyone has to eat a crap sandwich and when you eat it, don't nibble. Get through it as fast as you possibly can. That's one of the testaments that you are able to get through things and then you learn from that and you continue to go forward with it and then you see success from it. And in your attitude, which is killer, just keeping humble is so encouraging too. If you had to summarize it, why do you do what you do? When you get out of bed in the morning, you put your feet to the ground, why do you get up in the morning again to do it?
Joe: Other than the lifestyle it allowed me, it's my addiction. It's my high stakes gambling addiction that really want to come down to.
Cory: I love that, man. No one's ever said that. That's a completely unique answer. But can you unpack it just a little bit. What do you mean by your addiction?
Joe: I man going to casino and you can drop as much money as you want anytime when they hand the cards or a roll of the dice or a roll of the roulette table, whatever the case is. You never know what you're going to get in this industry and you never know what phone call is going to ring, you never know what you're going to get a house a price for, you never know what you're going to rehab it for or what it's going to sell for in the market, you're constantly testing the market.
It's almost highs and lows from the start of that deal all the way to the time you've sold to that final seller and they call you back and the electrician didn't do something. It's the ups and the downs of the industry that I live for. It's an addiction. I can't quit it, it's in my veins.
Cory: The river card is whenever some caller's calling and they have this great deal and you don't know if that's going to be a $500,000 or $100,000 or $50,000 deal. Right?
Joe: Yeah. It's like Christmas. You don't know what's in the presents, right? Same with the households, you don't know what the deal check is. It's constantly pushing barriers and boundaries all the time. Can we make $50,000 of wholesale fee or can we stretch it to $60,000?
Cory: I appreciate you taking the time to be on here, man. Those were just some awesome answers. I know we had some messed up things on the video but the audio will get cleaned up as much as we can. But I know that it's hard to get internet out there where you are right now, so even taking the time to do the interview, I really, really appreciate it.
What can we do to serve you? What can we do to help you? That's one of the big things that I think is big about this particular show, is I want other people to be able to see if they can help you. Maybe if they're a wholesaler in Portland or in Beavercreek or do they need to go to a meetup to you or what are you looking for right now, how can we serve you? How can we get in touch with you, if you want that, or how can we serve you?
Joe: We're good. We start a meetup group and I'll have it out there on meetup.com when we do it. I actually bought four fail meetup groups. I got about 800 members and I'm going to convert all over when I start mine. People will be able to reach out there, good way to get started, right?
Cory: Wait, you bought four different groups?
Joe: Yeah. We got four groups start up and the organizers ended up quitting.
Cory: So you contacted them and bought their accounts?
Joe: If you're a member of the group. They actually send you a chance to step up with the organizer. What that means is you got to pay $76 a year for it. [00:54:36] the checks on 4 different groups and got about 800 members in those 4 different groups. It's not all to do with real estate, it's some sort of team work. Cash flow, one's a real estate mastermind group, one is learn how to wholesale, we're kind of already there.
We were starting that path. We're slow out here in the northwest. Anyway, we haven't exactly implemented again. We're probably going to kick it off next month, in June. It's going to be my sales guy that's starting it out, my sales guy will take it over and they'll just have guys hopefully come out and try JV deals with them. If I get audience give anything, it's just the other you can take action yourself. Action's going to get results, it's not going to get you the great perfect results that everybody dreams about but it's going to get you results which is going to create you more opportunities, being more educated and that's the only way you're going to do it and move forward in this world, if you will, by just taking some kind of action, no matter what it is.
Cory: That's awesome.
Joe: That and encourage others. Because the world's a bad enough place, it doesn't need any more negativity.
Cory: It doesn't need more negativity. Joe, thank you for taking the time to be on here. Really appreciate it. Again, we'll clean up the audio as best as we can and have everything in the show notes. I just want to acknowledge you for just continuing to rocket man and being an encouragement to other people and the way you answer questions, and the way you position yourself is a little different and it's really something I think everyone can learn from.
You're not seeing things the same exact way as everyone else and that gives you that edge. There is a book that you should read if you haven't read this already, you listen to it Joe, it's called The Slight Edge. That book is incredible. To me, that's what you are. You provide that slight edge. When there are two race horses, the one that wins is only usually a nose from the other one. I think you're tapping into that either maybe unknowingly but that's a great book to check out. Thanks again for taking the time to be on here, man.
Joe: No problem, man. If anybody wants to reach out to me, hit me up on Facebook or 503-902-JOET.
Cory: JoeT, I love it. You got the vanity number and everything. That's awesome, Joe. Alright, man, thanks. Remember be a servant. We'll be on the next Real Estate Investing Profit Masters Podcast to bring some incredible guests just like Mr. Joe Taylor. Thanks again, Joe.
Joe: See you soon!
Cory: Alright man, see you. Bye.
Ask Cory A Question
Want to get in touch with Cory and ask him your most burning Real Estate Investing question?  We've made it super easy for you.  Just head over to our Ask Cory A Question page and start recording.  Cory will play your question live on an upcoming show and answer it personally.
Who Do You Want To Hear From?
Name some folks I should get on the show! Hit me up:support@realestateinvestingprofits.com and I'll do my best to get them on.
Did You Get Your FREE Investing Guide?
TEXT the word PROFIT (38470) to immediately sent Your FREE Investing Quick Start Guide!
JOIN The Elite Real Estate Investor's Board of Directors
Connect Here
Please check out our website, realestateinvestingprofits.com for the "Down and Dirty" Ultimate Real Estate Investing Quick Start Guide download.